OpenKM - how manage the user list

Written by Ana Canteli on 11 May 2016

In OpenKM we can manage the list of users easily.
In the Administration panel, through the Authentication button we access to:
The complete list of members of the instance.
The list of group of users.
The list of users logged in real time.
The message queue: the application can send email notifications to users.
In Authentication we can create new users, assign roles to users regarding their responsibilities and duties; and assign the profile that allows them to meet their own position requirements.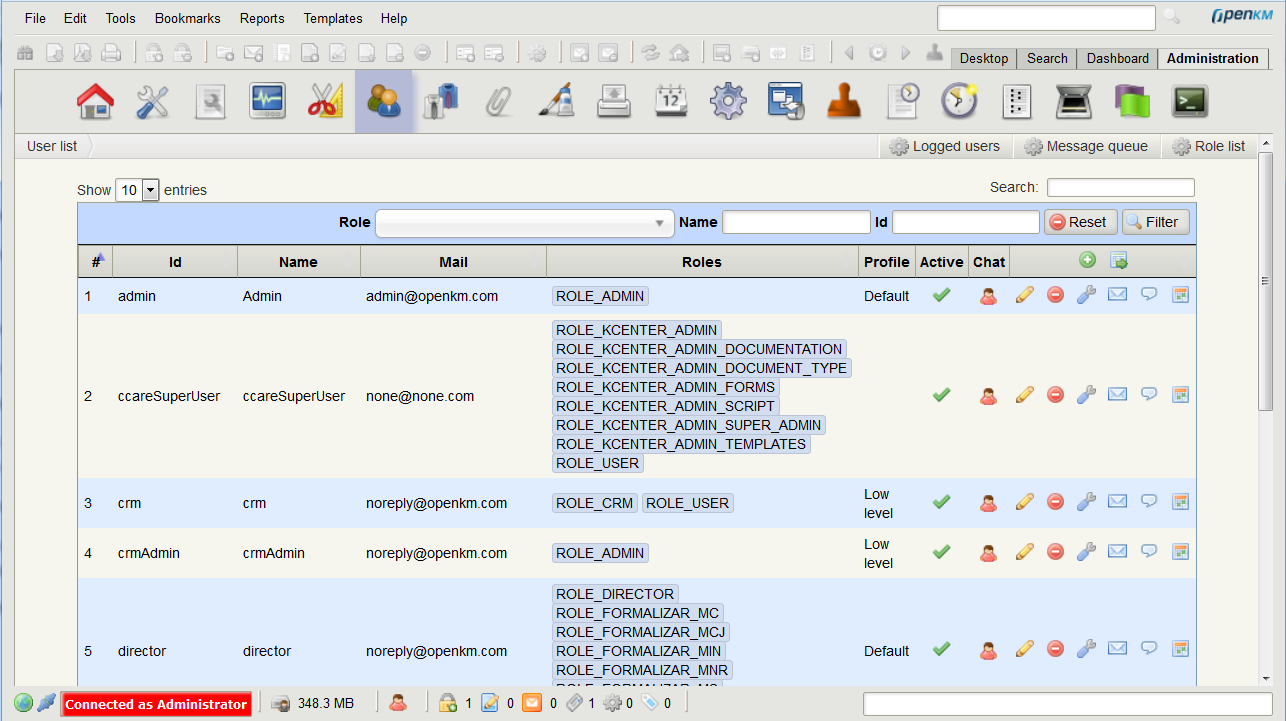 Besides, the Administrator has access to the management of other features available to users:
Email management from OpenKM; the user can access different email addresses by setting filters and rules for archiving emails.
Twitter accounts management: the user can access your twitter account through OpenKM
Other features that facilitate the Administrator management are:
Activity Log: offering a full audit of what the user is doing in real time.
The force mail import button; to force the update of the inboxes mails at the time that suits you.
To show in more detail the possibilities OpenKM offers, here we provide you a brief video explaining the management of the Authentication button.