Metadata - meaning and utility

Written by Ana Canteli on 17 May 2016

The metadata are data that provide information about other data.
It is a powerful tool to increase the information of a document and find it quickly.
In the Administration Panel of OpenKM we find the feature dedicated to management of the Metadata of the organisation.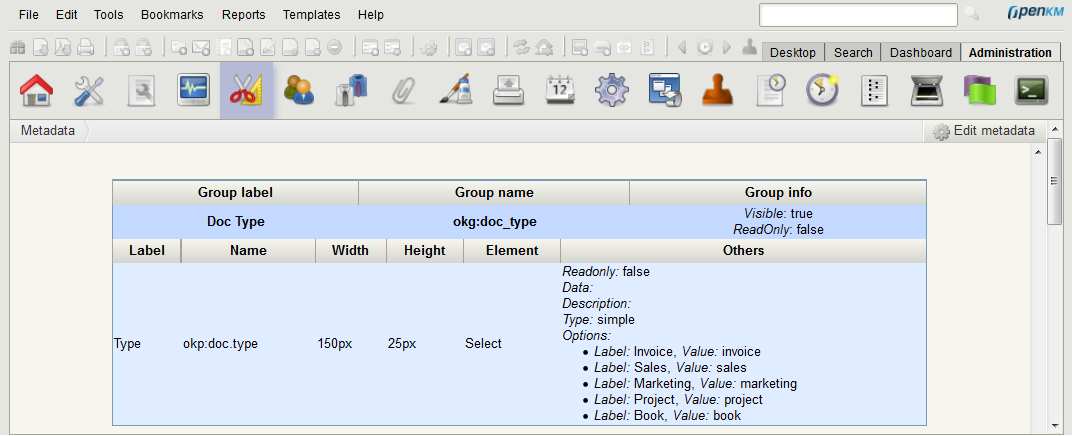 Here, the administrator can see the definition of metadata.
The Edit button allows you access to the definition in order to edit the metadata. These are organised in groups and are defined in XML language.
Besides the Administrator can set the access to metadat by user's profile. In this way each user has access only to the metadatas that are useful for them.

In the OpenKM Knowledge Center, the proffessional users has all the information necessary to define and analyze the metadata components.
For more information, please have a look on the Metadata video, to see an example of use and creation of Metadata