10 Ways A Document Management System Reduces Operational Costs

Written by Mario Zules on 11 October 2019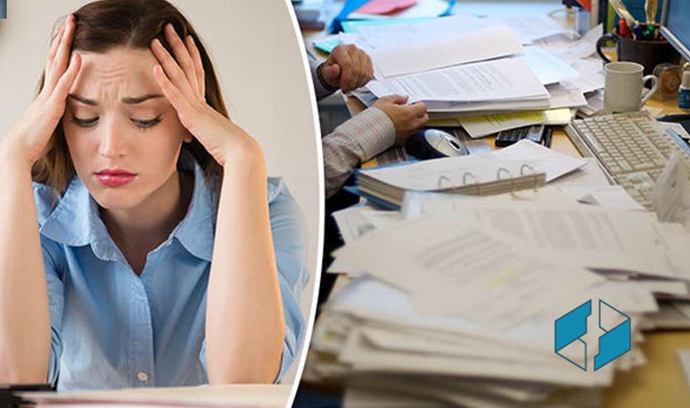 Documents are the lifeblood of a business. However, if your enterprise still runs a manual paper-based system, you can easily blow your budget. The price of paper keeps going up every day, not to mention the escalating costs of storage facilities. Even for small companies, these expenses can quickly add up to thousands of dollars.
However, there is a solution. With the growing availability of electronic document management systems, implementing document management solutions such as OpenKm can go a long way in enabling you; reduce cost, improve your business process, and increase productivity.
Here are to 10 ways a Document Management Software (DMS) could save your company high operational costs and automate workflows.
1. Lower Storage Equipment and Supply Costs
First, switching from a manual paper-based system to a digital document management system eliminates the need to buy expensive storage equipment and other related supplies. This includes items such as filing cabinets, printers, files, paper, ink, toners, and maintenance costs.
The truth is: while technology and equipment are a sound financial investment, investing in physical filing and more storage space is not. A DMS helps free your office space for more useful and productive work other than the storage of mountains of paper documents.
2. Copying and Printing Costs
Using digital records in place of paper does away with the need to create several copies of the same document for customers, inter-office distribution, or in-house storage.
In a DMS, master copies of documents will be created in the centralized repositories and the access control implemented. The result is less time and money on paper, printing, equipment, and other supplies.
3. Personnel Time
The more time employees spend doing manual processes such as scouring file cabinets for files, walking to the printer or fax machine, the less time they have to concentrate on the core business of the organization.
In a document management system, all documents are in a centralized location. Due to the version control capability, once a colleague works on the most recent version, they put it in the shared repository. Keeping documentation centralized significantly increases efficiency as personnel spends less time searching for and retrieving documents. It takes seconds to do tasks that would have otherwise taken minutes or hours in a manual system.
4. Optimize and Maximize Business Costs
Document management systems come with automated workflow and access control. These features allow businesses to streamline processes such as sales, accounting, customer service, and human resources. In return, this optimization results in more rapid work output, faster payment collection, lower purchasing costs, increased employee retention, and higher customer satisfaction.
An efficient DMS will save you time and money, create profits, and result in less overhead costs.
5. Security and Disaster Recovery Costs
According to a recent survey done in the U.S, the average cost of a data breach in an organization is $148 per compromised record. The same report also reveals that the global impact of a data breach on businesses is about $3.86 million. Implementing a digital DMS in your enterprise reduces risks of this kind.
Backing up documents is easy and secure with electronic document management solutions. The backup is automated to secure servers and ensures business continuity in the case of a security breach or disaster such as fire or flood.
Having secure backup does away with the need to create space for expensive offsite storage or special archiving rooms that must be as disaster-proof as possible. The expenses related to delivering documents from offsite storage to the office are also eliminated. Retrieval of backed-up documents happens at the click of a button.
A DMS also boosts the security of your files through various access control options.
6. Provide Convenient Document Retrieval
A study done by Connected Technology quoted the cost of searching for a misfiled document and recreating lost documents as $120 and $250 respectively. With a document management system with cloud storage, it is easier to restore lost documents, hence averting high recovery costs. Searching and locating a document on a DMS is also very fast and easy.
7. Avoid Non-Compliance Costs
It's projected that federal regulations will cost businesses in America over $1.9 trillion annually. This rate includes direct expenses, higher prices, and lost productivity. When an organization doesn't comply with federal regulations regarding document filing, they are likely to be slapped with the following non-compliance charges when a data breach happens:
Government-mandated fines
Legal fees
Cost of execution of breach response
Stock uncertainty
A great Document Management System developed with required compliances in mind will save you these unnecessary costs.
8. Promote Great Customer Relationship Management
The modern customer is inquisitive, unwilling to wait, and likes to be well-informed on the product or service they are purchasing. Before buying, they will ask millions of questions, and they will seek after-sales support services.
The last thing they want is delayed answers to their queries. Not addressing a customer's sticking points in time because you cannot access certain information results in customer loss.
A document management system enhances real-time and effective relationship management with customers, hence acquiring and retaining them.
9. Allow Remote Access to Documents
In a manual paper-based system, statistics show that on average; it costs $20 to file a document, $220 to recreate a document and $120 to retrieve one.
A document management system works as a collaboration software to minimize these costs. By allowing remote access to documents, it becomes easier to communicate with customers, colleagues in distributed work environments as well as suppliers. You no longer need to send documents via courier services, which can be pricey.
10. Less Expensive when Relocating Offices
Imagine you want to relocate your business, and you need to haul away tens or hundreds of drawer filing cabinets full of paper documents piled over the years. How many movers would you need to hire?
A document management system makes an office relocation or expansion easy. There is no need to spend on an expensive moving service to transport all your files. You breeze through your move and settle quickly into your new office.
Final Word
Any business looking to reduce costs, streamline workflows, and increase their return on investment should seriously consider investing in document management software. Not only will this reduce manual processes, but it will also allow stakeholders to access documents from anywhere and at everyone's convenience.
A good DMS will add money to your bottom line, increase customer satisfaction, as well as improve employee efficiency and comfort. Talk to us today to help you find the right document management software for your business needs.